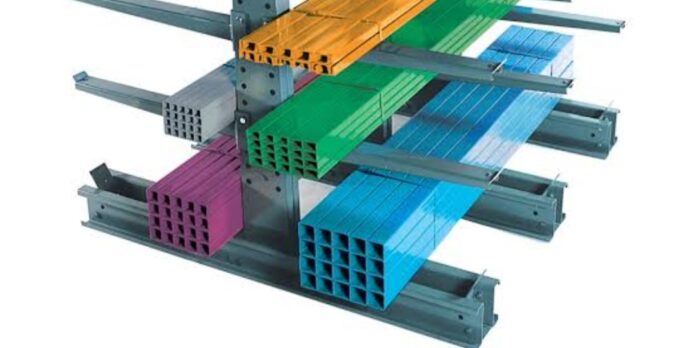 Warehouses have been an integral part of many businesses. They act as storage space for products and operation facilities. Then with the advent of the internet, a new opportunity arose for e-commerce and digital marketers.
With online shopping becoming mainstream, more products need storage in warehouses all over the world. Facilities like heavy duty cantilever racks were needed to help hold and store products.
What are heavy duty cantilever racks?
Heavy Duty cantilever racks are heavy steel structures designed with columns, arms, and braces to hold heavy equipment and products. They are usually installed in warehouses to help with operations.
They are made as single or double cantilever racks. Each of its arms can hold weights as much as 1500kg. The racks are customizable, meaning more arms can be added when needed.
Advantages of heavy duty cantilever racks?
Heavy duty cantilever racks are preferred to other storage facilities for many reasons. Some of its advantages include.
Ease of installation
For a structure that weighs and can hold tonnes of weight, it is fairly easy to install. However, installation must be done by professionals who are skilled and trained for its handling.
Primarily, heavy duty cantilever racks consist of an I-beam with single or double arms on each side. It can stand independently and would not require bracing from a wall or external support. It can also be easily disassembled and relocated.
Ease of configuration and expansion
There are several reasons why businesses may not be able to invest in many heavy duty cantilever racks at the initial setup stage. However, a major reason why these cantilever racks are increasingly popular is that they allow for easy configuration and expansion.
More arms and beams can be added to the existing structure without necessarily compromising the structure's integrity. However, to ensure safety, it's best to leave things to the professionals to configure and add additional beams and/or arms.
Durability
The steel components of these heavy duty cantilever racks are powder-coated to make them long-lasting. As a result, the structure is able to hold up large weight items continuously for years without any effect on the structure's integrity.
Maximize storage space
If you're into construction or deal with large, long pipes and lumber, they can be hard to store. Moreover, they take up a significant amount of space on the floor. Heavy duty cantilever racks allow you to store these heavy pipes and lumber, thereby freeing up space in the warehouse.
Improves warehouse safety
Whether we agree to it, warehouses are not particularly a safe place to hang around. Although safety measures are put in place and adhered to, it doesn't minimize the risk factor. Using heavy duty cantilever racks to store and hold equipment can help improve the safety of the warehouse.
Improves productivity
Since heavy duty cantilever racks are large enough to be seen, the products or equipment they store are easily visible. In addition, using cantilever racks to store things makes it easy for warehouse employees to locate them. Ultimately, this can improve the business's overall productivity since workers can quickly identify needed goods.